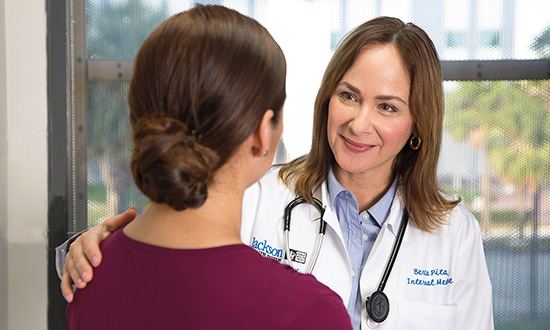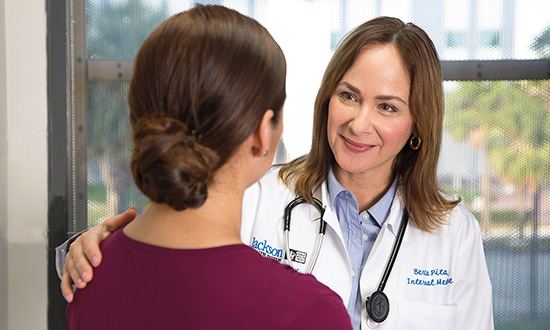 A Network of Experience and Care You Can Trust
Jackson Medical Group offers expert primary and specialist care, convenient locations, and coordinated services.
Get the attention to care and excellent resources of our hospital system but in a small group practice setting.
Our Skilled Physicians
Jackson Medical Group's primary care doctors and specialists have the knowledge and experience to diagnose and treat a wide range of medical conditions.
Jackson Medical Group is an integrated network of physicians and miracle workers who strive to deliver a single, high standard of quality care to the Miami-Dade community.
How We Serve Our Communities
Jackson Medical Group offers comprehensive care at easily accessible locations throughout Miami-Dade County.
We offer easy access to primary and specialist services at multiple Miami-Dade offices, including locations at each hospital campus: Jackson North Medical Center, Jackson South Medical Center, Jackson Memorial Hospital, and primary care clinics.
The Jackson Medical Group accepts most insurance plans.