Request an Appointment
Whether you need a skilled primary care doctor or a specialist, our Jackson Medical Group physicians can evaluate and treat your symptoms, provide coordinated care, and help keep you in the best of health.
Request an appointment by calling us at 305-585-4564 or filling out the form on this page and we will be in touch with you as soon as possible.
The Jackson Medical Group accepts most insurance plans.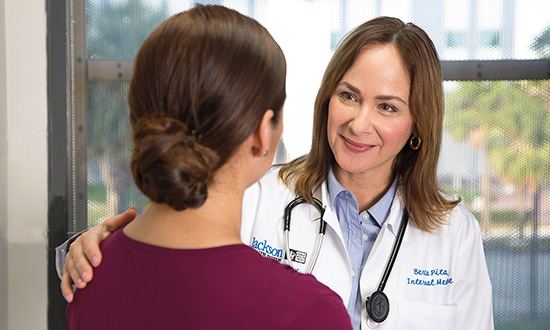 Please fill out this form and we will contact you to schedule a time to meet with the right specialist.